Tablet Coasters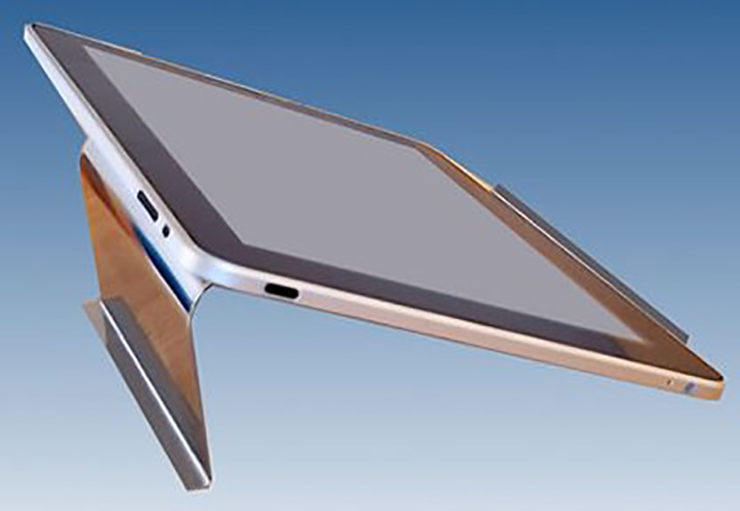 From the same people who brought you the Smartphone coaster comes an enlarged version for your new Android Tablet:
Our new Tablet Coasters are similar in design to our very popular Smartphone Coasters. These sleek and attractive polished stainless steel coasters raise your Tablet PC to a comfortable 35 degree viewing angle while enabling you to be more productive. The stackable space-saving design makes Tablet Coasters great for home or office. Coasters are also perfect for presentations, conferences, trade shows or for displays.
Coaster Dimensions are 5 1/2″w x 7″d x 2 3/4″h. Includes non-skid rubber feet on the bottom and top lip. Priced as low as $14.95 each (in quantity). Be the envy of your friends or co-workers by showing-off your new Tablet PC on our elegant stainless steel Coasters.